Hi everyone, hope you're having a wonderful Monday! Mine is a bank holiday and on top of that, it is really cloudy, fresh and cool (in August! in Spain!!! Bliss…) I absolutely adore cloudy weather and storms, they make me feel really peaceful and in awe of Mother Nature.
Talking about Mother Nature, have you seen this video? Very powerful and food for thought…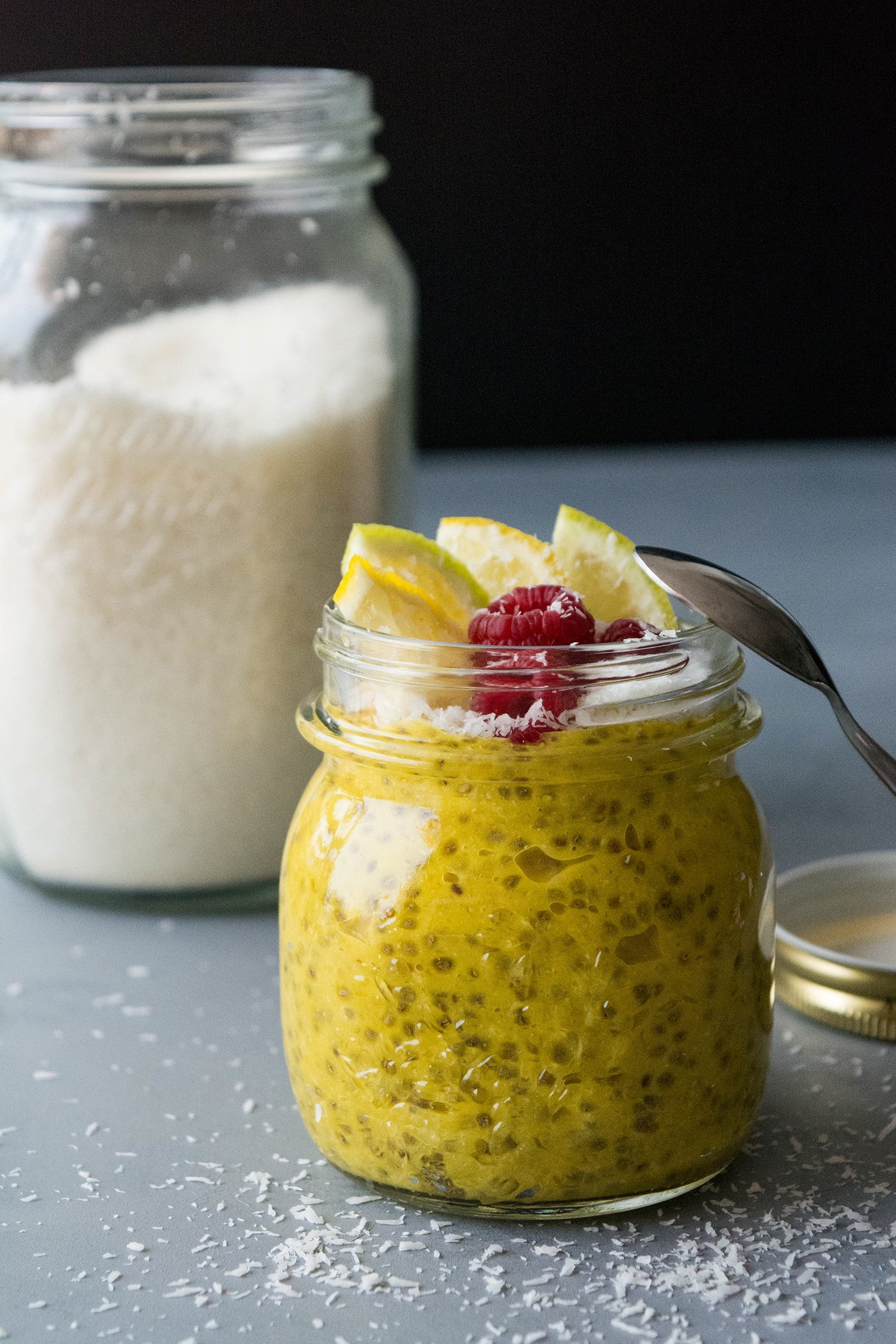 So, if you read my last week's post, you know August is my reboot month – no refined sugars, no gluten and low-carb. Today is the start of my third week and I'm continuing to feel great. I did have some sponge cake last week as it was my best friend's birthday and you cannot possibly NOT have cake on your best friend's birthday… and boy, did I feel the effects on my mood! I felt down, lethargic and just not right that day. It is amazing how much the food we choose for our body determines everything from our weight and physical health to our energy levels, mood, emotional and mental state.
Therefore, my clean eating continues and I was beginning to feel a little bored with my breakfasts, there's only so many times you can have eggs or yoghurt with berries. And all of a sudden, I remembered an old classic which was in heavy rotation when I became vegan years ago – chia pudding!
It is extremely easy to make, can be prepared up to several days in advance and there are literally limitless possibilities for different combinations. Prepare the chias with plant milk (almond, coconut, hazelnut, rice, oat etc.) or with pureed fruit. Mix together and let stand at least 30 mins so the chias can soak up the liquid and get lovely and thick, as if by magic 🙂 Then layer in a bowl or glass and combine with yoghurt, granola, fresh fruit, nuts or seeds or dried fruit – the choice is yours!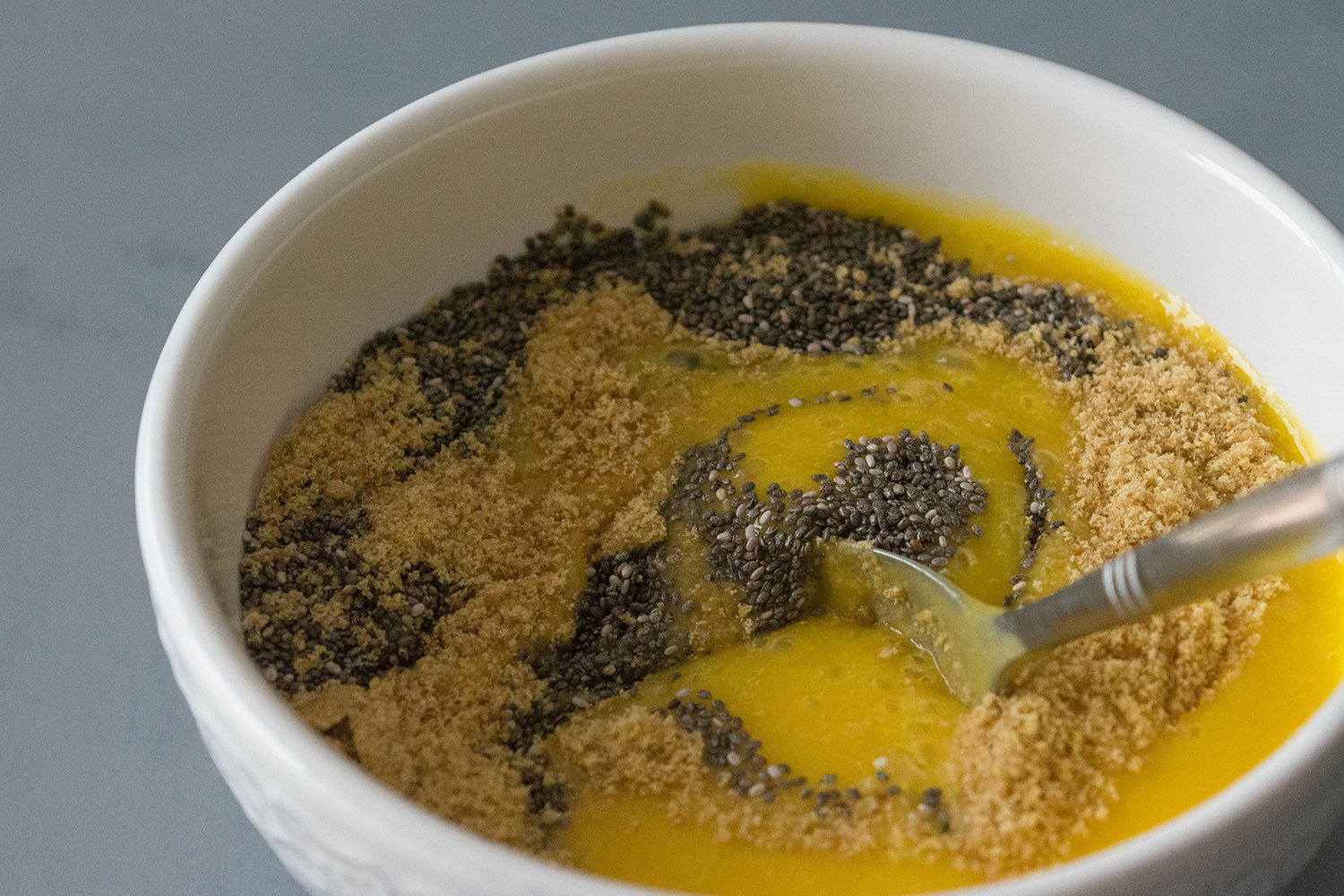 Today, I bring you Mango & Coconut Chia Pudding. Because the mango is naturally very sweet, no added sugar or sweeteners are necessary and the tropical combination of mango and coconut is so good – one of my favourites actually and it is also the star of this smoothie recipe. So all you need to do here is blend mango chunks with coconut milk and then stir in chia seeds and ground flax seeds. The ground flax is not strictly necessary, but I like to add it for a boost in nutrition.
Now that we have established that Chia Pudding is extremely yummy and delicious, can we talk about how healthy it is? Despite their tiny size, these miraculous seeds are among the most nutritious foods on the planet. They are loaded with fiber, protein, Omega-3 fatty acids and various micronutrients as well as antioxidants. They may reduce your cholesterol levels and are high in calcium, magnesium, phosphorus and protein which are all essential for healthy bones – the 2 tablespoons in today's recipe provide almost quarter of your recommended daily intake of calcium.
Chias also provide your body with energy for a good length of time and they can be used in water with lemon juice as a natural sports drink.
If I haven't convinced you by now, I don't think I ever will 😀 And if I have, please go make the pudding. I also have plenty more varieties and combinations in store for you, so those will be coming in the future.
And continuing on this low-carb kick, next week I will be bringing you PIZZA!! Yes, low-carb, healthy and delicious guilt-free pizza. Stay tuned!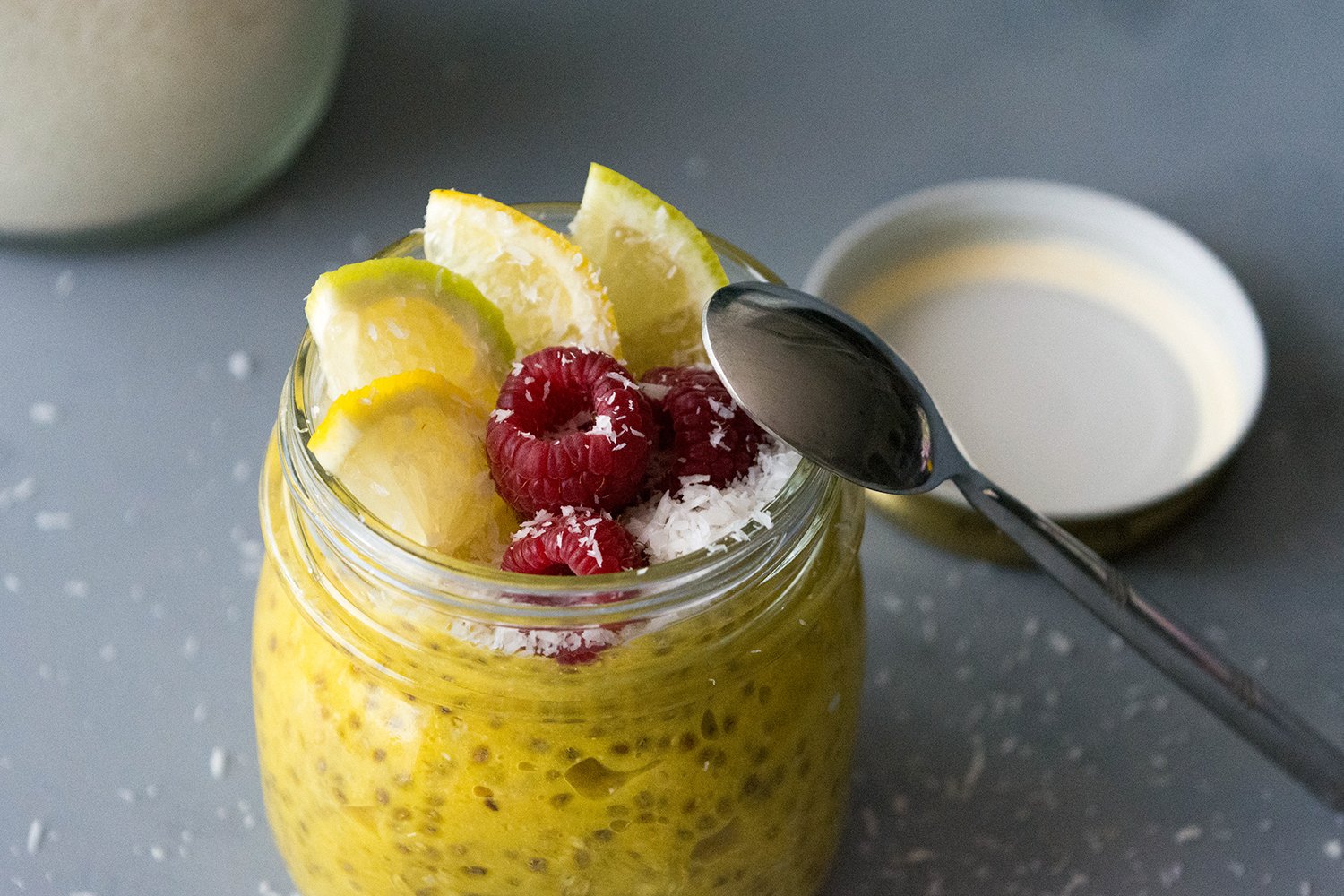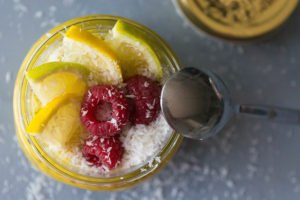 Mango & Coconut Chia Pudding
2016-08-15 17:53:12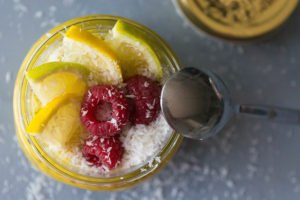 Serves 2
This Mango & Coconut Chia Pudding is loaded with fiber, protein, Omega-3 fatty acids and various micronutrients as well as antioxidants. It is tropical and delicious and because the mango is naturally very sweet, no added sugar or sweeteners are necessary. Breakfast that tastes like dessert!
Ingredients
1 mango, peeled and cubed (approx. 2 cups)
1/2 cup coconut milk
2 tablespoons chia seeds
1 tablespoon flax seeds
Instructions
Blend the mango chunks with coconut milk until liquid and uniform.
Mix with chia and flax seeds and let sit in the fridge for at least 30 mins.
Top with fruit and enjoy.
Notes
You can also prepare the chias in the evening to have them ready to eat for your breakfast.
Top with fruit, yoghurt, granola, nuts or whatever else you feel like. There are no limits here! 🙂
A Teaspoon of Sunshine http://ateaspoonofsunshine.com/wp/