Is anyone else currently obsessed with all things Christmas? 😀 I am making gingerbread-everything like it's going out of fashion…
This Gingerbread Hot Chocolate is a-ma-zing, I tell you… Thick, creamy, luscious and it smells incredible. And as it will only take you 5 minutes to make, it's the perfect substitute for dessert when you can't be bothered to make one or when you're short on time. Vegan too, have I mentioned? 🙂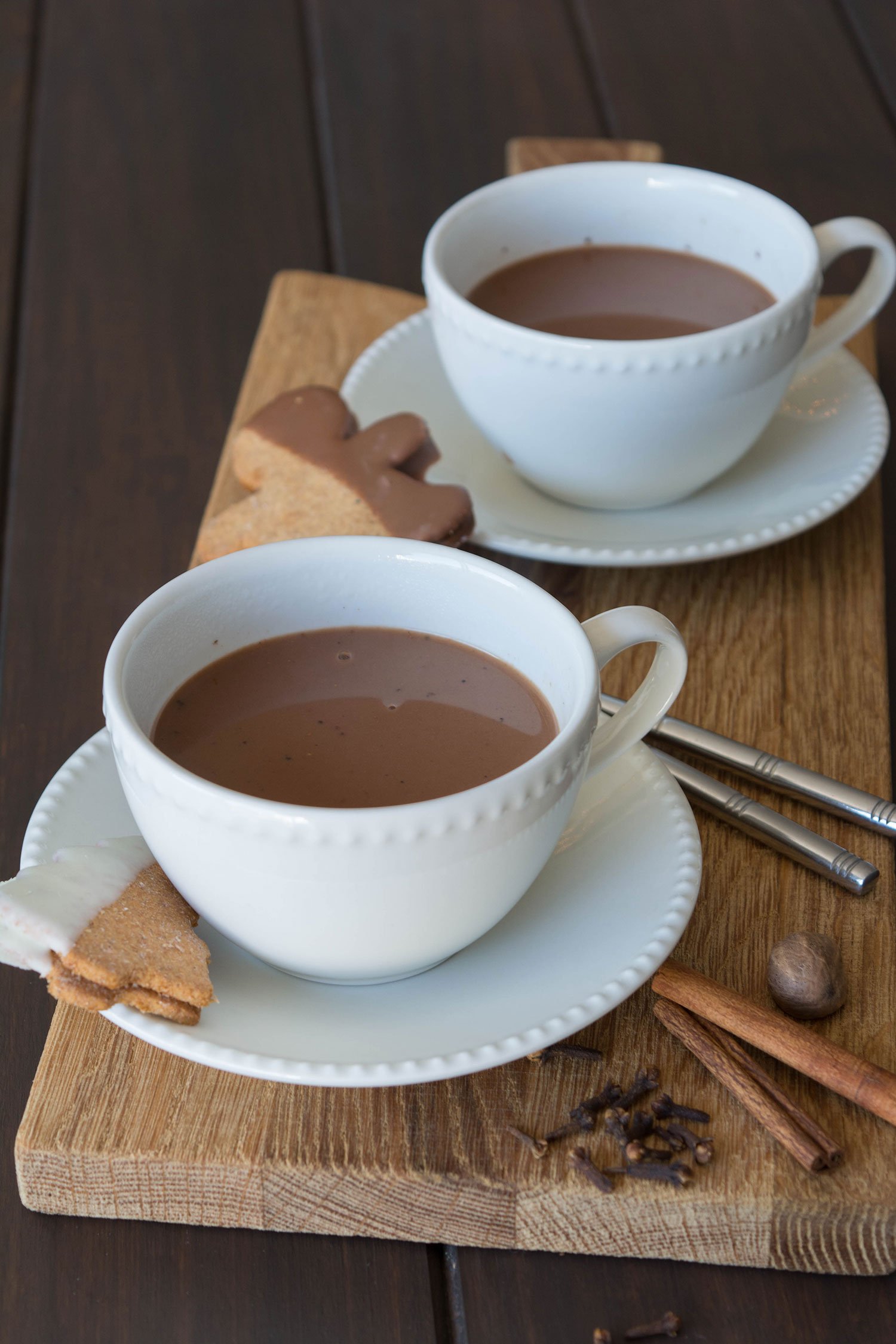 And topped with whipped cream and a side of my Spiced Honey Cookies? Gingerbread overload!!!
Please go make it… right now. You can thank me later 😉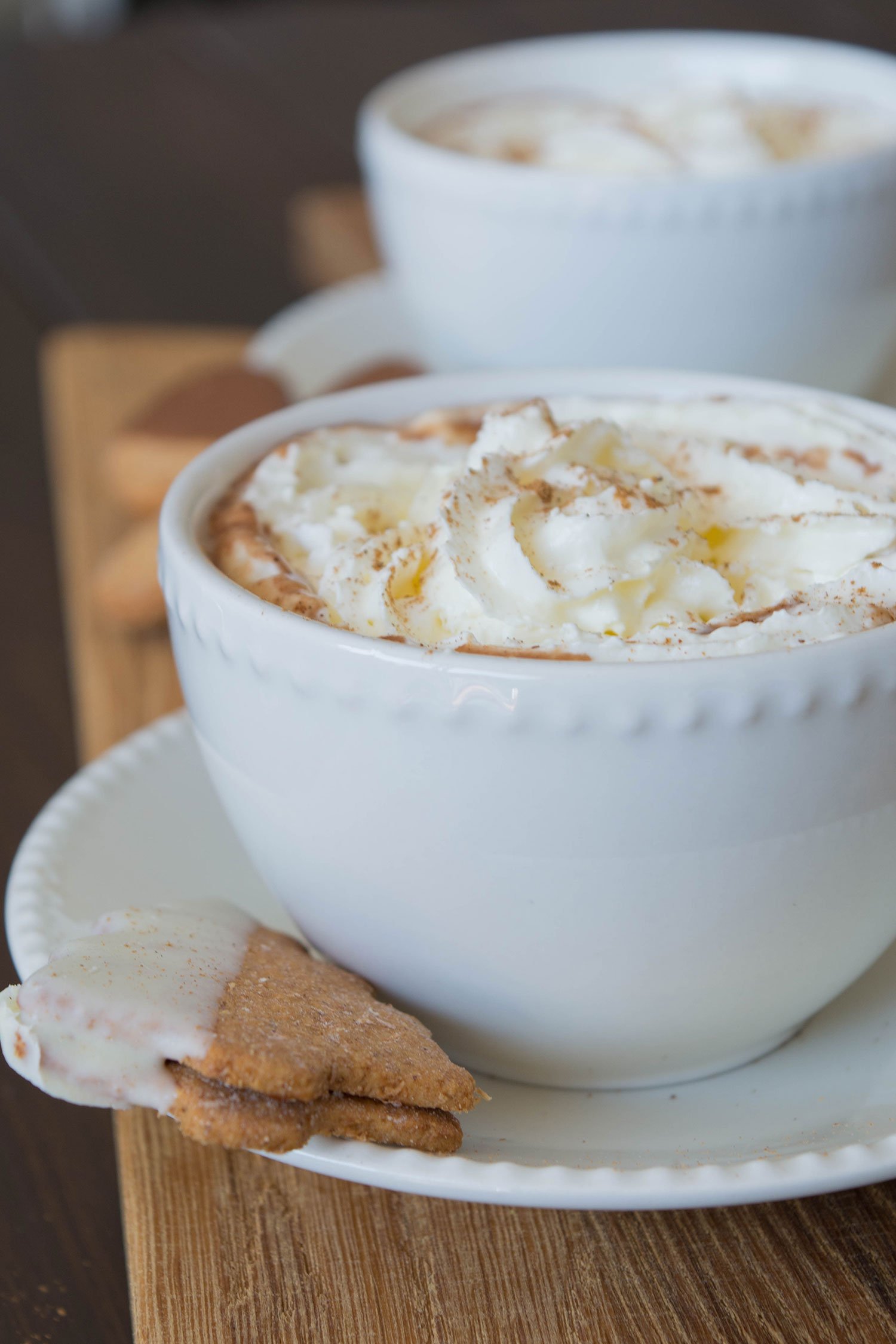 Christmas has been a funny time of the year for me for the last few years. I've been single for three and a half years now and even though I love the lights, the atmosphere and the love & happiness in the air, it also reminds me of the fact that yet for another year, I am spending it alone. I am by no means complaining, even though my last relationship ending was not my choice, it was the best thing that could have happened to me. It felt like a bomb going off and blowing my life into million little pieces, but that's life's way of showing you that you're destined for other things. That the path you're walking is not yours and you need to re-adjust.
In these last few years, I have discovered who I actually am and what I want in life. I have gone out of my comfort zone many times (such as starting this blog, I am quite a private person and still amaze myself that I can share and write about my life here) and been rewarded with amazingness in the form of people I met, experiences I lived and found strenghts I didn't know I had. For that I am incredibly grateful. And although the society would have us believe that if you're not "paired up", you're somehow incomplete, that there's something wrong with you, I try not to buy into that. Despite there being a few contenders, I am just not very willing to settle for just anyone, only for the sake of "being in a relationship". I am willing to wait for someone amazing to walk into my life and in the meantime, enjoy my freedom and all the lessons life is teaching me through my solitude. With a cup of Gingerbread Hot Chocolate in my hand 🙂 And the day he does walk in, well, with all the love I've accumulated these years, he'll be one hell of a lucky guy 😀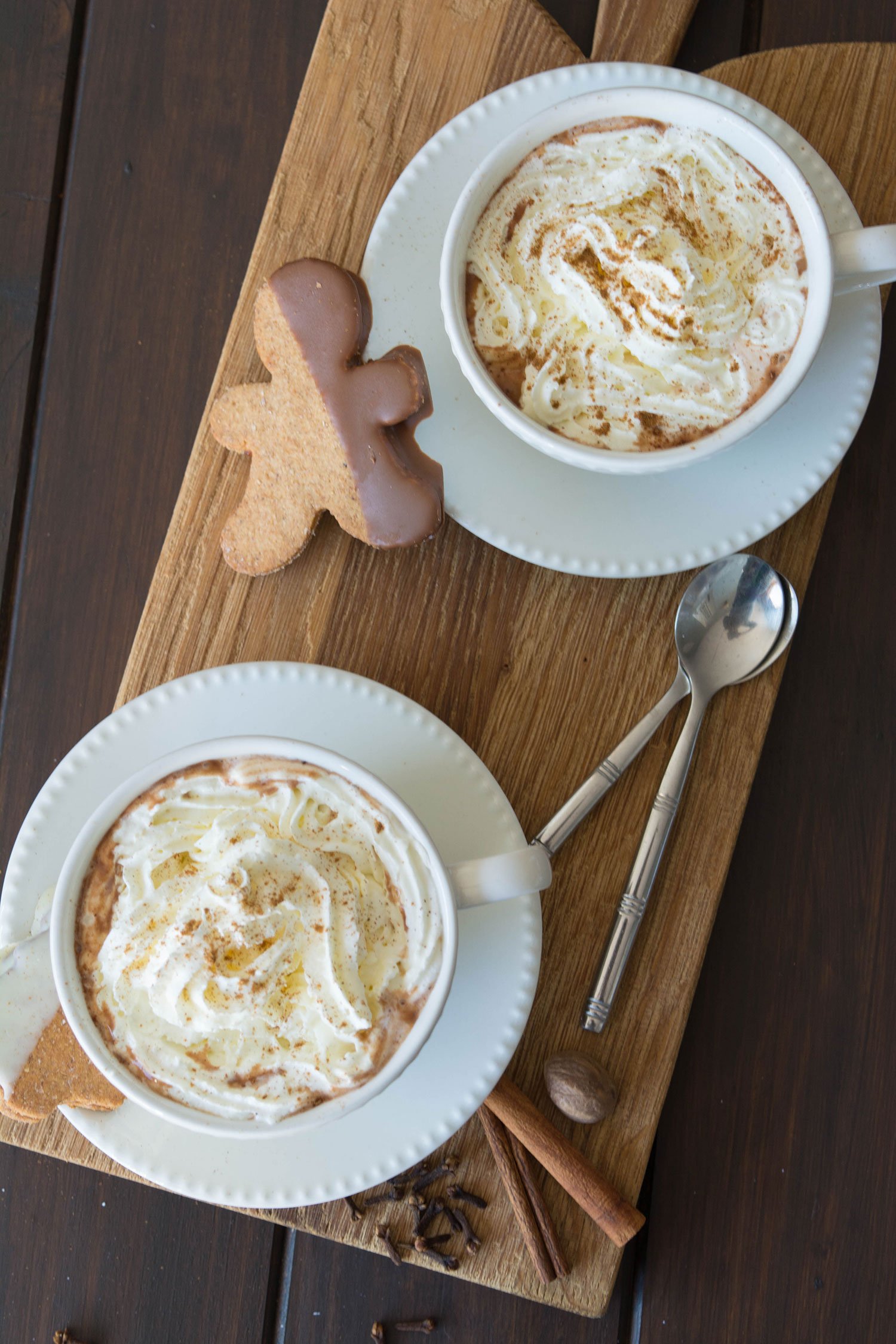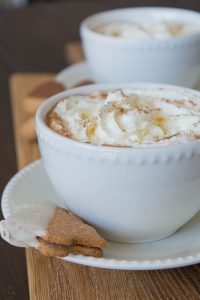 Gingerbread Hot Chocolate
2016-12-12 17:23:47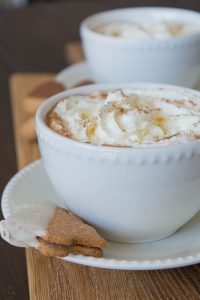 Serves 2
Thick, creamy, luscious and it smells incredible. And as it will only take you 5 minutes to make, it's the perfect substitute for dessert when you can't be bothered to make one or when you're short on time.
Ingredients
1/4 cup water
2 - 3 tablespoons maple syrup
1/4 teaspoon ground cloves
1/4 teaspoon ground nutmeg
1 teaspoon cinnamon
1/4 teaspoon allspice
1/2 teaspoon ground star anise
1/2 teaspoon ground ginger
2 cups plant milk
1 tablespoon raw cacao
plant-based whipped cream to serve (optional)
Instructions
Start by making a syrup out of water, maple syrup and all the spices. Cook on high until it is reduced and thick (about 2 minutes).
Add plant milk and cacao, mix well and keep heating until the temperature is to your liking.
Serve topped with plant-based whipped cream and sprinkled with some cinnamon.
Notes
Start with 2 tablespoons of maple syrup and then add more to your liking.
A Teaspoon of Sunshine https://ateaspoonofsunshine.com/wp/