Wonderful start to the week, everyone! I'm spending some down time with my parents and helping my Dad recover after his hip replacement surgery. He's doing really well, so I'm happy about that. That means I have plenty of time to read, sit in the garden, and spend time in the kitchen with my Mum, whose love of cooking and baking I inherited 🙂
One of the "tests" we did were some shortbread cookies. We wanted them to be healthier and contain no processed sugar, so we replaced butter with coconut oil and used honey as natural sweetener. Of course, we also wanted them to be delicious and not too dry or crumbly and I can tell you that we definitely succeeded. We made half of them into Walnut Shortbread Cookies and the other into Lavender Shortbread Cookies and both were really tasty and smelled amazing.
These Shortbread Cookies are ready in half an hour and are really simple to make. We started by kneading together the flour, coconut oil, honey and egg until we had a smooth and uniform dough. We then divided it into two halves and added ground walnuts into one and lavender into the other and we let the doughs rest in the fridge for 10 – 15 minutes.
A quick thanks to my Mum here for being a great hand model 🙂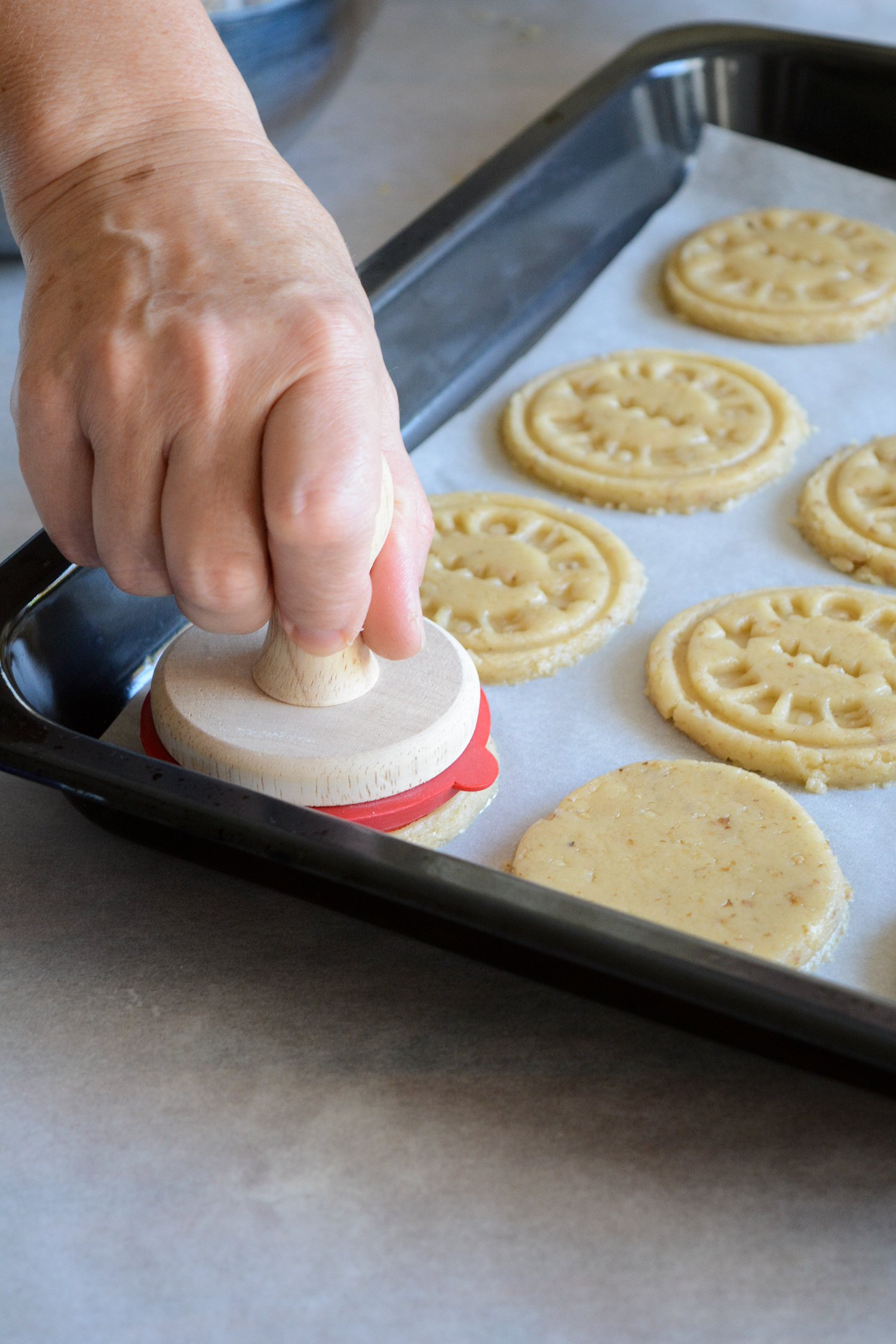 Next, we rolled the dough out, cut out circles and pressed a cute "Homemade" cookie stamp into each cookie. We laid them on a baking paper-lined tray and baked them at 180ºC for 8 – 10 minutes. Adjust the time according to your oven and watch the cookies closely, especially towards the end as they can burn really easily. The cookies keep their shape really well, so you don't have to worry about them spreading out.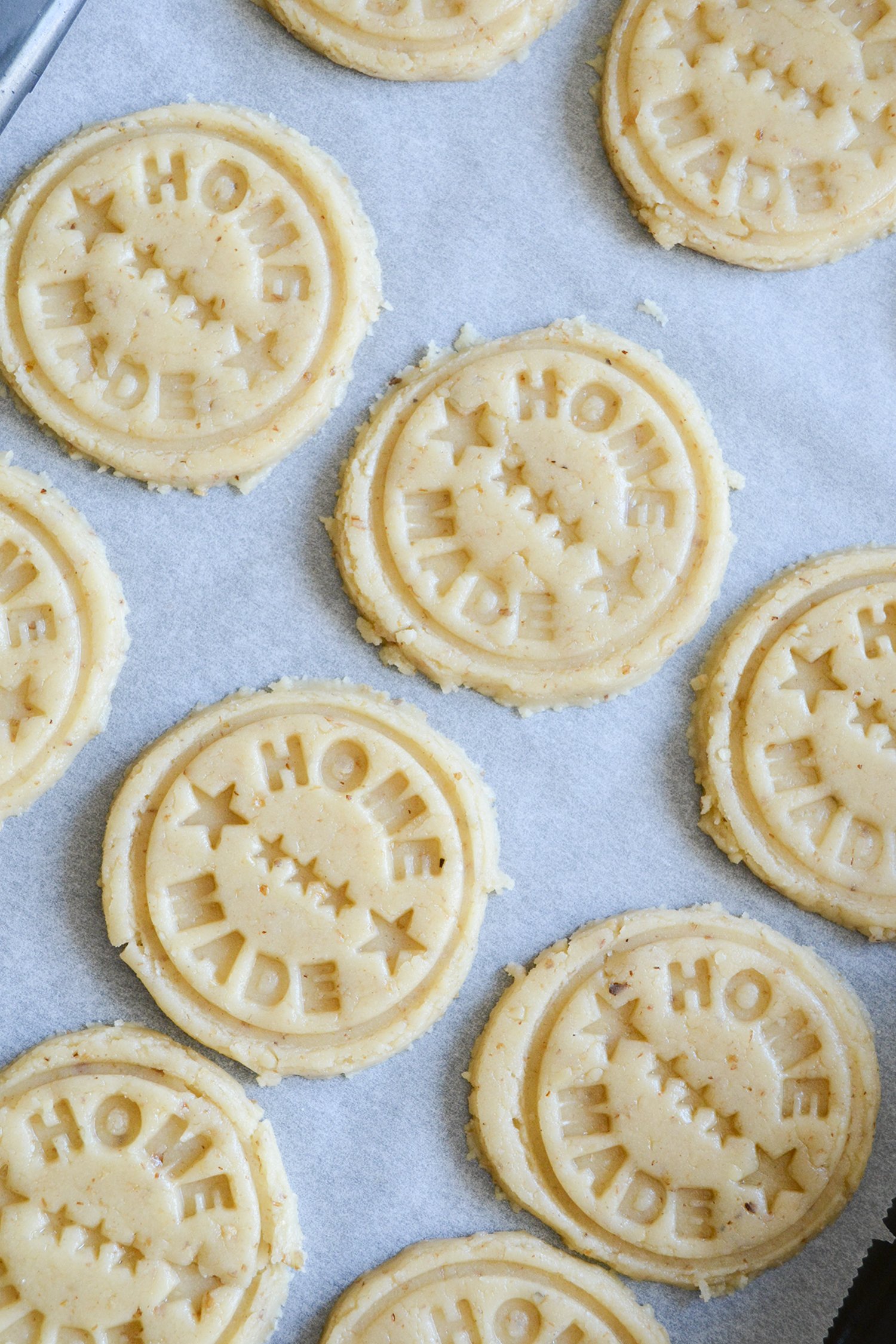 Whilst the cookies are baking and filling your home with an incredible smell, make yourself a cup of herbal tea and enjoy them warm out of the oven or cold, as they're equally delicious either way.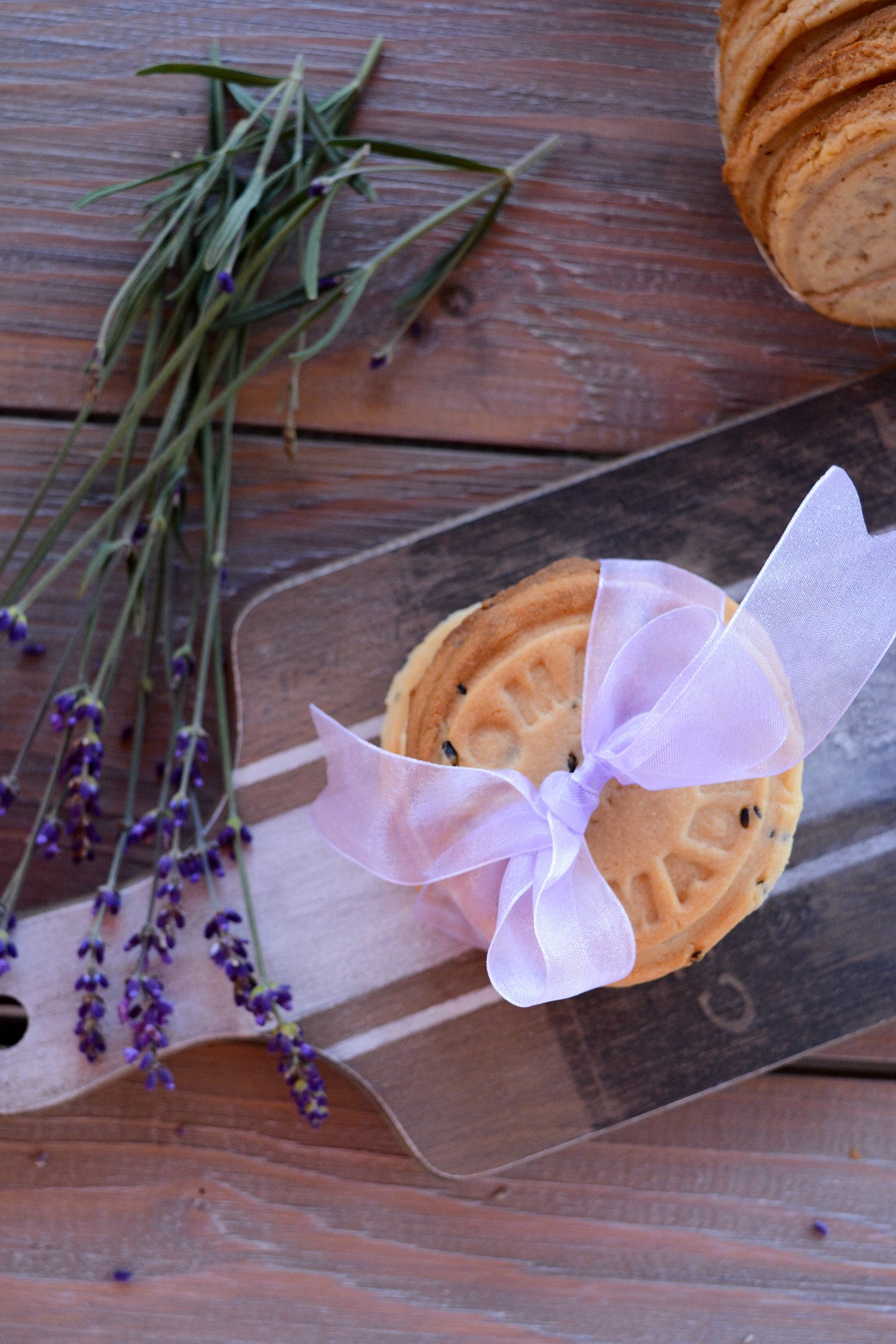 Or wrap a few up with a cute bow and give to someone you love 🙂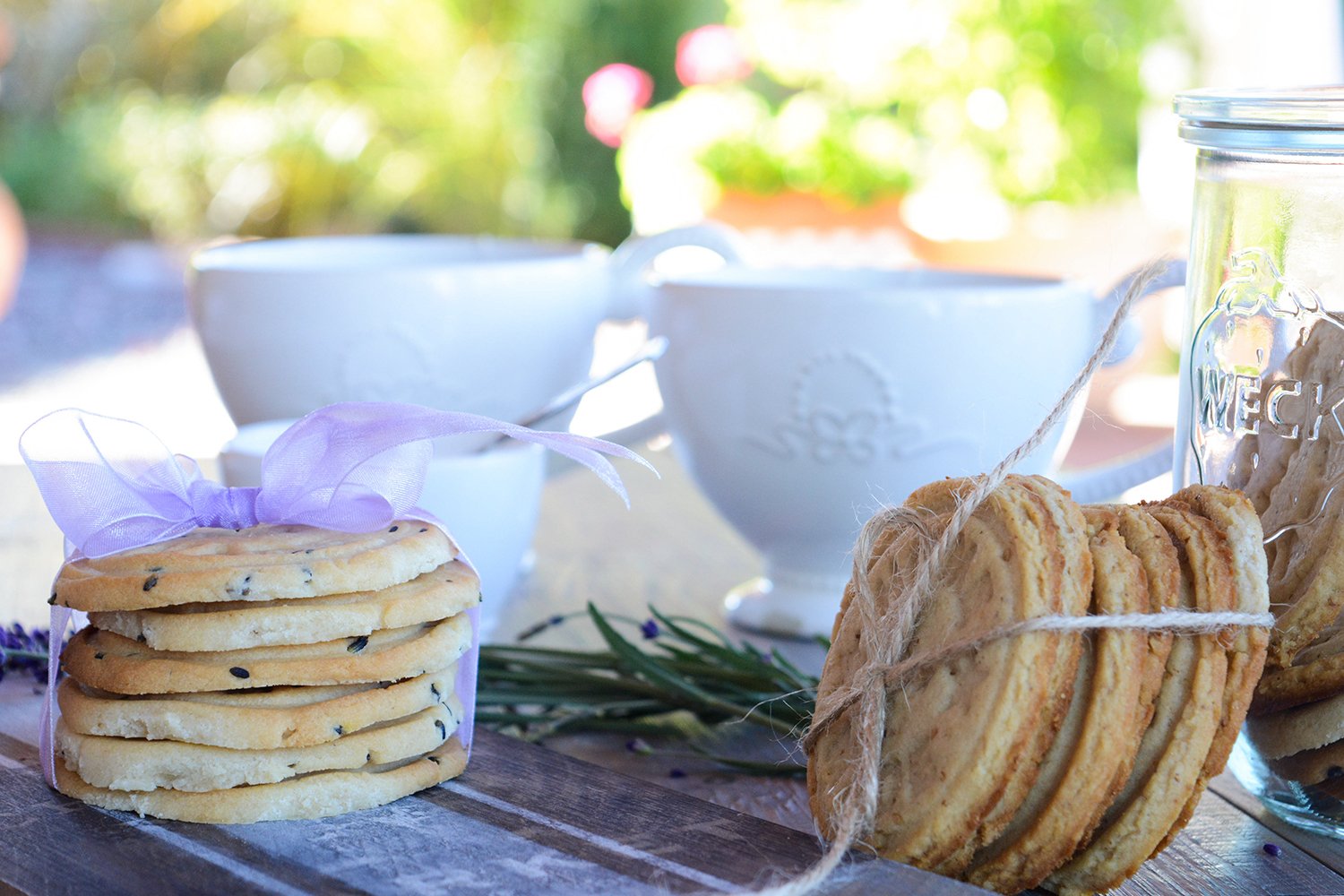 Just a note to say that the quantities in my recipe make 30 large cookies (it's a double batch), so if you want to make less or only one of the flavours, halve the ingredients.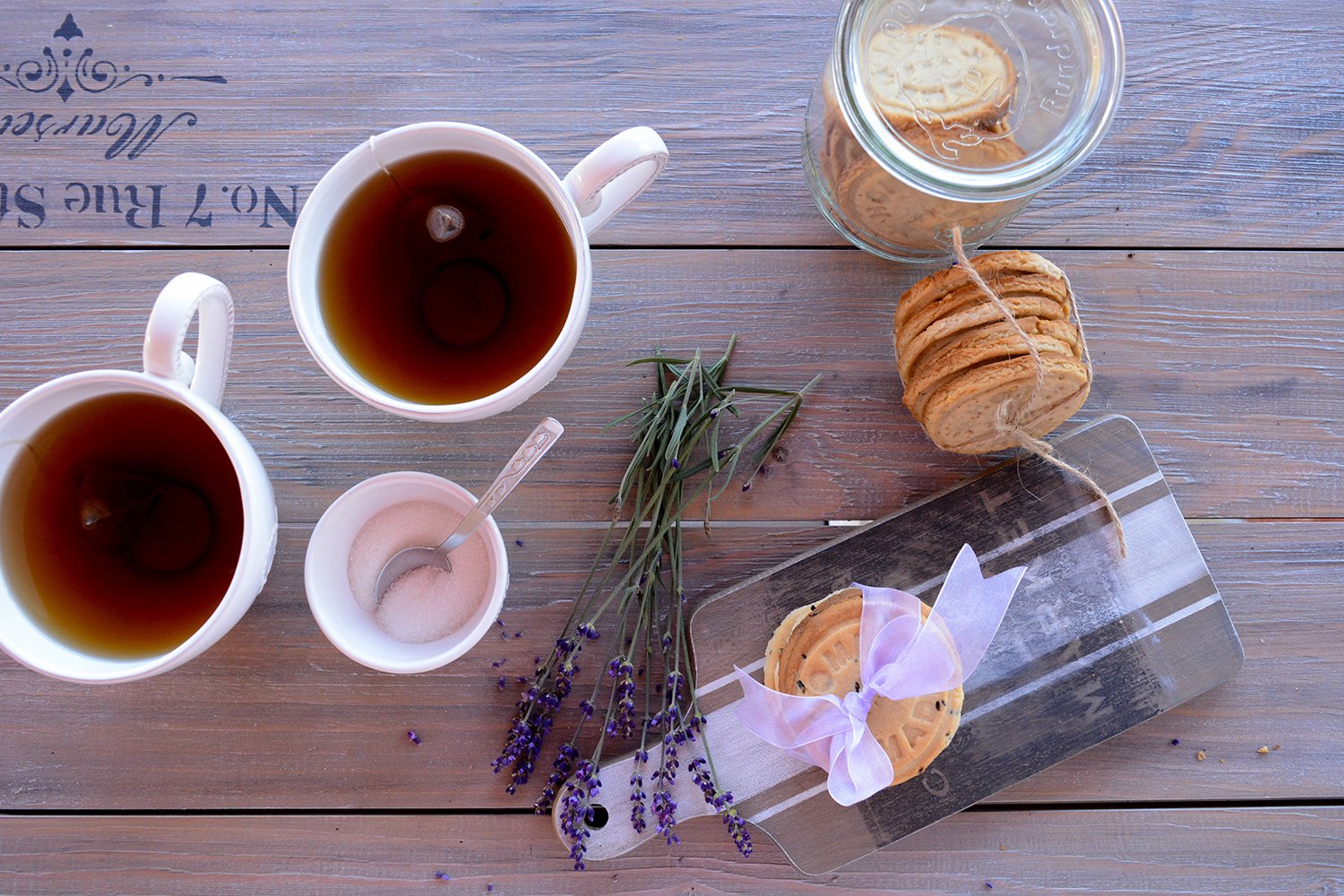 I'll leave you with my Mum's wonderful lavender which we used for the cookies 🙂 Have a great week!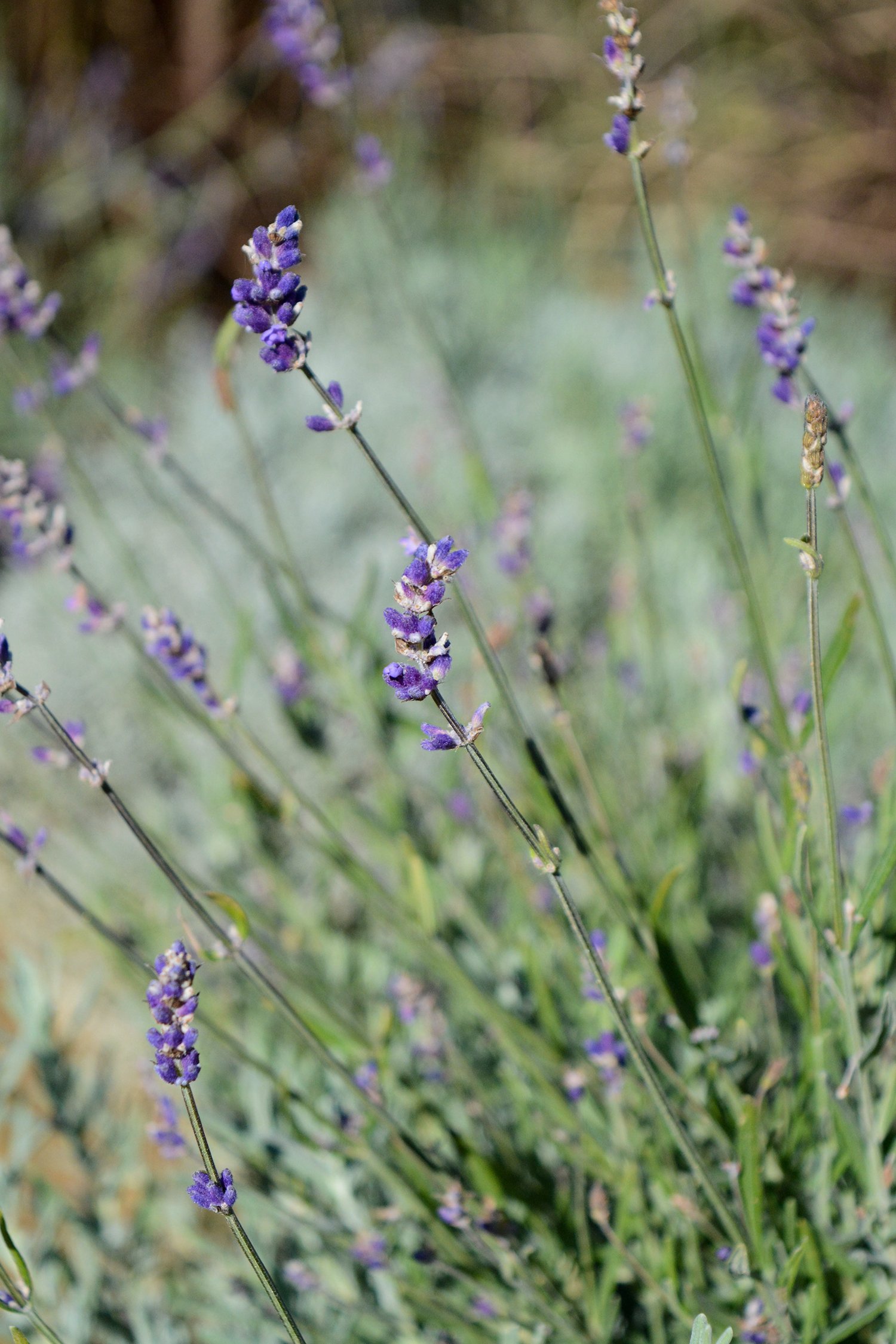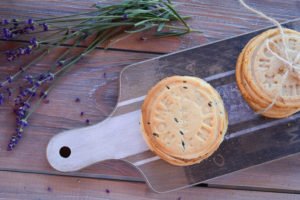 Walnut & Lavender Shortbread Cookies
2016-10-24 21:43:29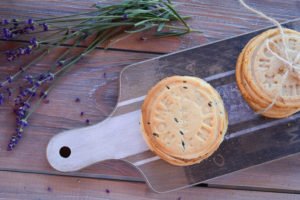 Healthier shortbread cookies made with coconut oil and free of processed sugars. Simple, quick and delicious... they'll fill your kitchen with wonderful smells 🙂
Ingredients
3 cups white flour
1 cup coconut oil, softened
1/2 cup honey, liquid
1 egg
3/4 cup ground walnuts
2 tablespoons lavender
Instructions
In a large bowl, mix together the flour, coconut oil, honey and egg and knead well with your hands until you get a dough that's not too dry and not too sticky (if too dry, add a little more coconut oil or if too wet, add a little more flour).
Divide the dough in 2 halves and add the ground walnuts into one and lavender into the other. Incorporate well.
Let rest in the fridge for 10 - 15 minutes and in the meantime, preheat the oven to 180ºC.
Then roll both doughs out to about 1/2 cm thickness and cut out cookies.
Transfer onto a baking tray lined with baking paper and bake for 8 - 10 minutes.
Let cool and enjoy!
Notes
Once the cookies have cooled down, store them in an airtight container.
A Teaspoon of Sunshine https://ateaspoonofsunshine.com/wp/